A Voice for Lil Olive: Documentary Film
Speak for those who have no voice. Support our documentary about a special puppy mill survivor.
Think about the dogs in your life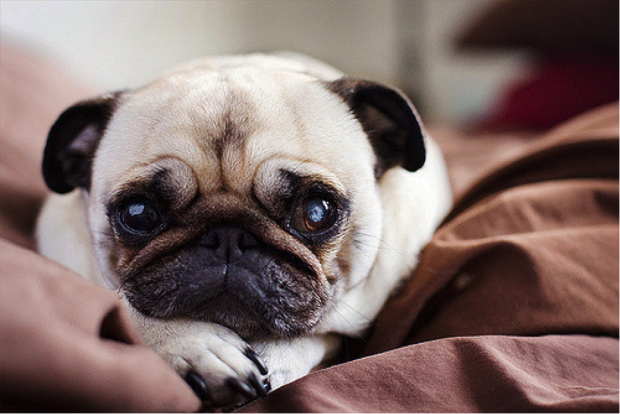 The one who follows you around the house. The one who looks up at you with trusting eyes. The one who jumps at a chance to go for a walk, or paws at you to snuggle up in your lap for a nap.
Perhaps the dog you think of most fondly is the furry best friend of your childhood, or a neighbor's pup who greets you with a tail wag every morning.
This documentary film tells the heart-warming story of a dog.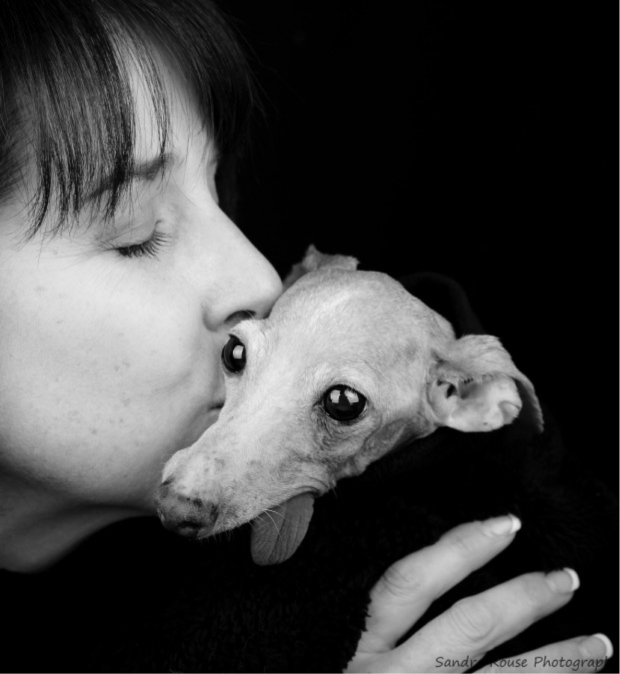 But not just any dog. It's the story of Lil Olive, a puppy mill survivor, and how, after more than 12 years as a breeding momma in most horrible of conditions, she changed the lives of so many.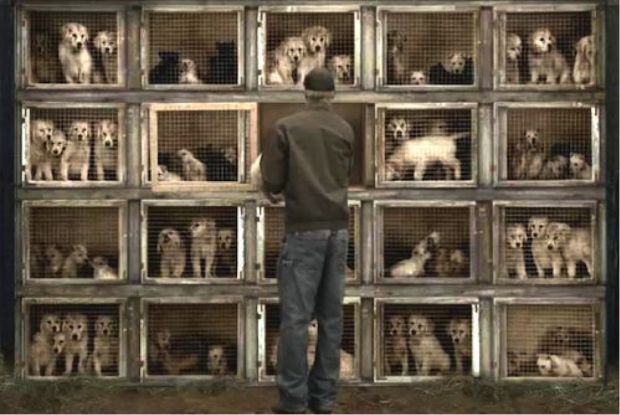 There is power, love and triumph in Lil Olive's touching story and we believe this story can spark real change in the pursuit to end puppy mills. A Voice for Lil Olive will be viewed for years to come as the definitive documentary on puppy mills and those who are fighting to put an end to them. 
A positive and uplifting tail
It's time we show our pets we care.
It's time we start talking seriously about puppy mills.
A Voice for Lil Olive is a new documentary coming soon from award-winning filmmaker Pete Schuermann. The film's mission is to make people aware of puppy mills and to educate them about rescued pets through the telling of Lil Olive's tale.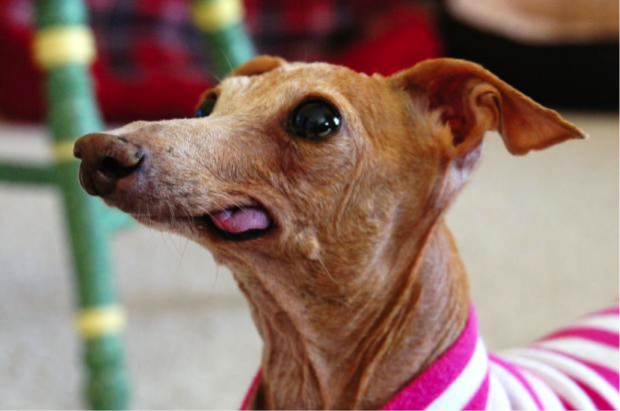 This film will also explore the special bond between pets and their families, and how rescued dogs change lives. In this way, Lil Olive becomes the voice for so many dogs and animals in need.
In telling Lil Olive's story, we are working to be sensitive to viewers. We recognize that images of the conditions inside a puppy mill can be shocking — but they are also necessary. What is important to remember, however, is that A Voice for Lil Olive will ultimately be a very watchable, uplifting and inspirational essay on Lil Olive's post-mill life and the power of the spirit, both human and animal.
Watch our teaser trailer, and see for yourself!
Every dog deserves its day
Your support will help us spread awareness — not just about puppy mills, but also about rescued dogs like Lil Olive and their post-puppy-mill-lives.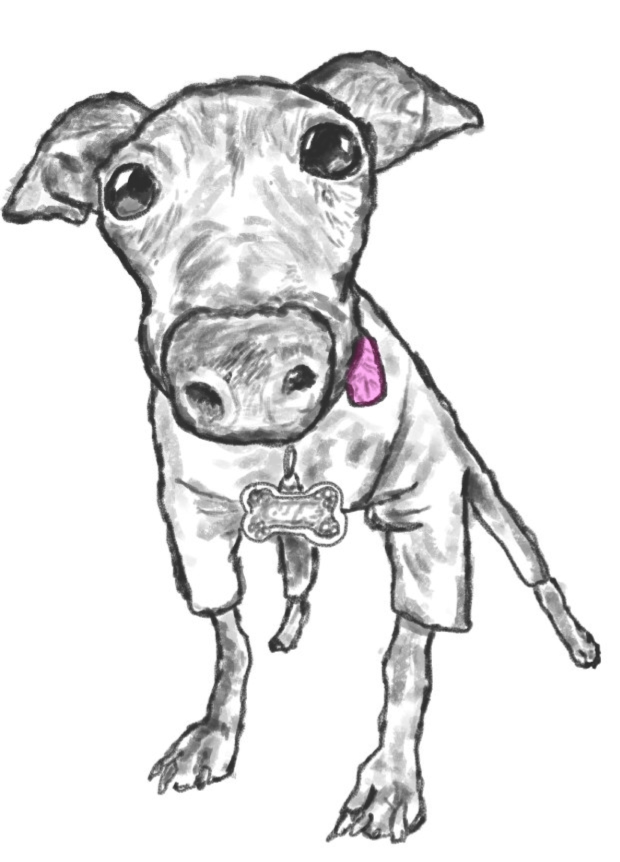 Through A Voice for Lil Olive the viewer will learn about:
• Lil Olive the Mill Dog. The average pet owner has no idea that behind every pet shop puppy, there is a Lil Olive in a puppy mill.
• Lil Olive the Survivor. When she was first rescued, Lil Olive was refused treatment by numerous veterinarians because of her appalling medical condition. We'll see how she overcame these obstacles and so many others.
• Lil Olive the Hero. Through her unique voice and "supertongue," this tiny gal has become a hero in social media, inspiring thousands of pet owners to take action and advocate for legislative change on behalf of animals. Her legacy has made her a celebrity embraced by other celebrities, like the Denver Broncos Cheerleaders.
The bark heard 'round the world
We have a humane responsibility to help these animals. A Voice for Lil Olive is our way of doing just that.

A Voice for Lil Olive seeks to be a comprehensive film about the bonds we form with our pets, what it means to be a pet owner, and our social responsibility to stop animal abuse. As such, the film will also delve into:
•  the origins of the American puppy mill industry;
•  typical rescue operations, illustrated with documentary footage;
•  celebrity and expert commentary on the puppy mill industry;
•  an exploration, both from professional and experiential perspectives, of the emotional bond between human and dog, and a first-hand look at families whose lives have been transformed by the experience of adopting a rescue animal;
•  behavioral traits of puppy mill dogs, to include both the challenges faced by adopters, and the rewards that come from helping frightened animals transform into loving companions;
• and the power that arises when we "speak for those who have no voice."
Where your money will go
Our total budget for A Voice for Lil Olive is $485,000. Our Indiegogo campaign goal of $85,000 covers the initial costs during the development phase of the project.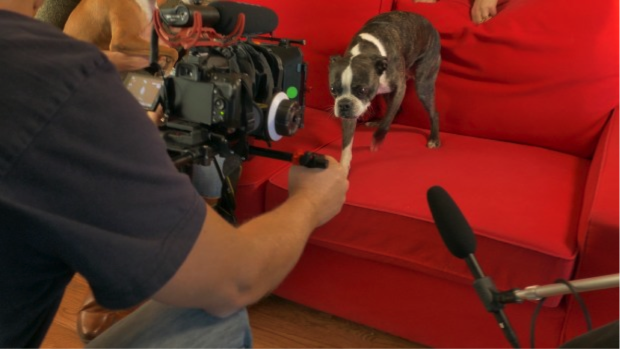 A Voice for Lil Olive will be a film of the highest quality, with beautiful cinematography, cohesive and compelling editing, and a contemporary music score. After our expected release in 2016, we plan to submit this film to the most prestigious and popular film festivals and film awards.
Here is a partial list of our expenses:
•  Production costs
•  Celebrity expenses
•  Editing
•  Travel
•  Music
•  Marketing
•  Graphic design
•  Printing expenses
•  Merchandise
•  Writers
•  Legal, CPA and professional services
Our total budget of $485,000 includes production, post-production and promotion. We can't do it without your support, so thank you from the bottom of our hearts for getting involved at whatever level works for you.
A doggone amazing team 
Experienced. Emmy Award-winning. Professional.
All of the team members behind A Voice for Lil Olive are uniquely suited to produce a film that blends advanced technical skills and strategic web marketing with emotional sensitivity.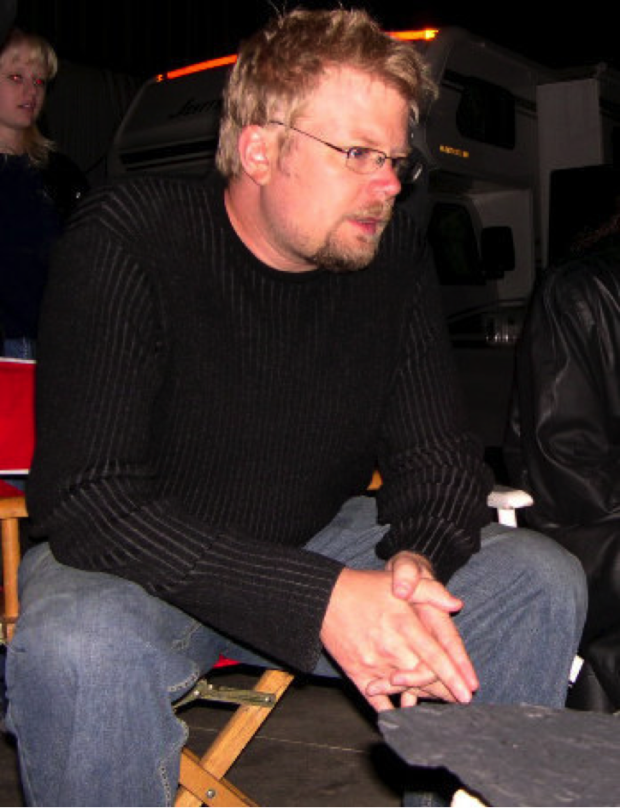 Director Pete Schuermann has an established international track record in the documentary genre and beyond, with notable credits including:
• HAZE — Featuring Robin Wright-Penn, this documentary about the problems associated with college alcohol abuse is considered the standard by which other films on the topic are judged. It earned six times its production budget back for producers including the Gordie Foundation, an organization that spreads awareness about college alcohol abuse.
• Disneyland: Then, Now and Forever — Hosted by Julie Andrews, this Disney Home Video "Disney Treasures" film features celebrities such as George Lucas and Roy Disney.
• The Creep Behind the Camera — Having screened at top-tier international film festivals including Imagine: Amsterdam Fantastic Film Festival, Montreal's Fantasia International Film Festival, and Los Angeles' Screamfest Horror Film Festival at Grauman's Chinese Theater, Creep is currently in large-scale worldwide distribution and can be viewed on DIRECTV, Comcast, Dish Network, TimeWarner, Amazon, VUDU, iTunes and more.
Cinematographer Jeff Pointer and Editor Dave Wruck are both seasoned film veterans and multiple-award-winners whose film credits include such successful titles as A LEGO Brickumentary, Ink and When the Dragon Swallowed the Sun.
Executive Producer Thomas Young brings a level of web marketing expertise rarely seen in film. Lil Olive became an Internet phenomenon, so it only makes sense that A Voice for Lil Olive will primarily be seen and distributed via the Internet. And as CEO of Intuitive Websites, which has served hundreds of corporate clients across the United States and Canada, Tom employs social media and web marketing to reach wide audiences. He is the author of Winning the Website War.
Risks and challenges
Our biggest challenge is raising the funds necessary to bring our mission to life. That said, we have a realistic budget and we've put a comprehensive plan in place to seek financial support not only from individuals like you, but also from corporations big and small. We recently started a campaign specifically targeted at veterinarians and those in the industry who have to deal on a daily basis with the long-term effects of puppy mills.
We're a passionate team, committed to bringing this film to fruition. Won't you help us speak for those who have no voice?
Other ways to get involved
Can't make a financial contribution? You are still important to our campaign.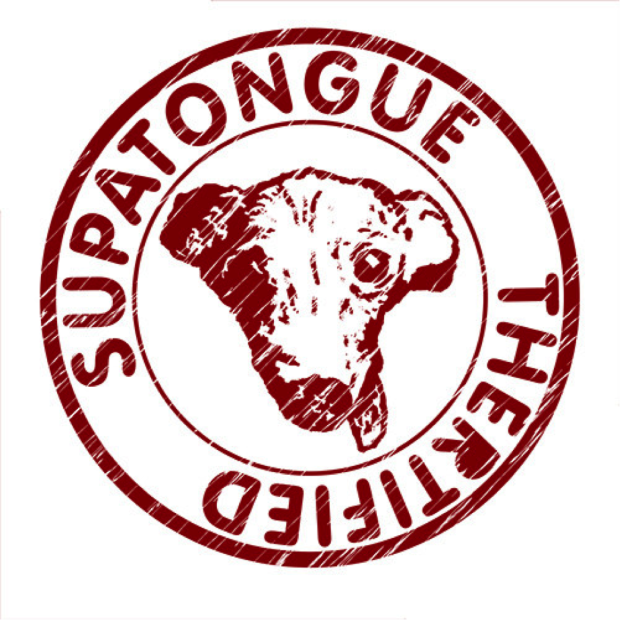 •  Spread the word! Become a "Supatongue Thertified" supporter simply by referring folks to our website, following us on Facebook and Twitter, and using the IndieGoGo share tools. Every little bit helps. 
•  Educate yourself about puppy mills, and share what you learn with those around you. 
A Voice for Lil Olive will speak for thousands of wonderful animals who can only speak through their suffering. Support this film and help speak for those that have no voice.
Find This Campaign On
Summary:
Speak for those who have no voice. Support our documentary about a special puppy mill survivor.
Youtube: https://youtu.be/J5ARoPtHWf4
See Campaign: https://www.indiegogo.com/projects/a-voice-for-lil-olive-documentary-film
Contact Information:
Thomas Young
Tags:
Indiegogo, United States, Women, Family, Teens, Consumer, Reward, Men, English, Movies/Music Videos, Colorado, Media & Entertainment, Industry verticals, Regions, Types of Crowdfunding deal, Language
Source: ICNW